Submitted by

Adam Rendall

on Sun, 02/09/2020 - 8:50pm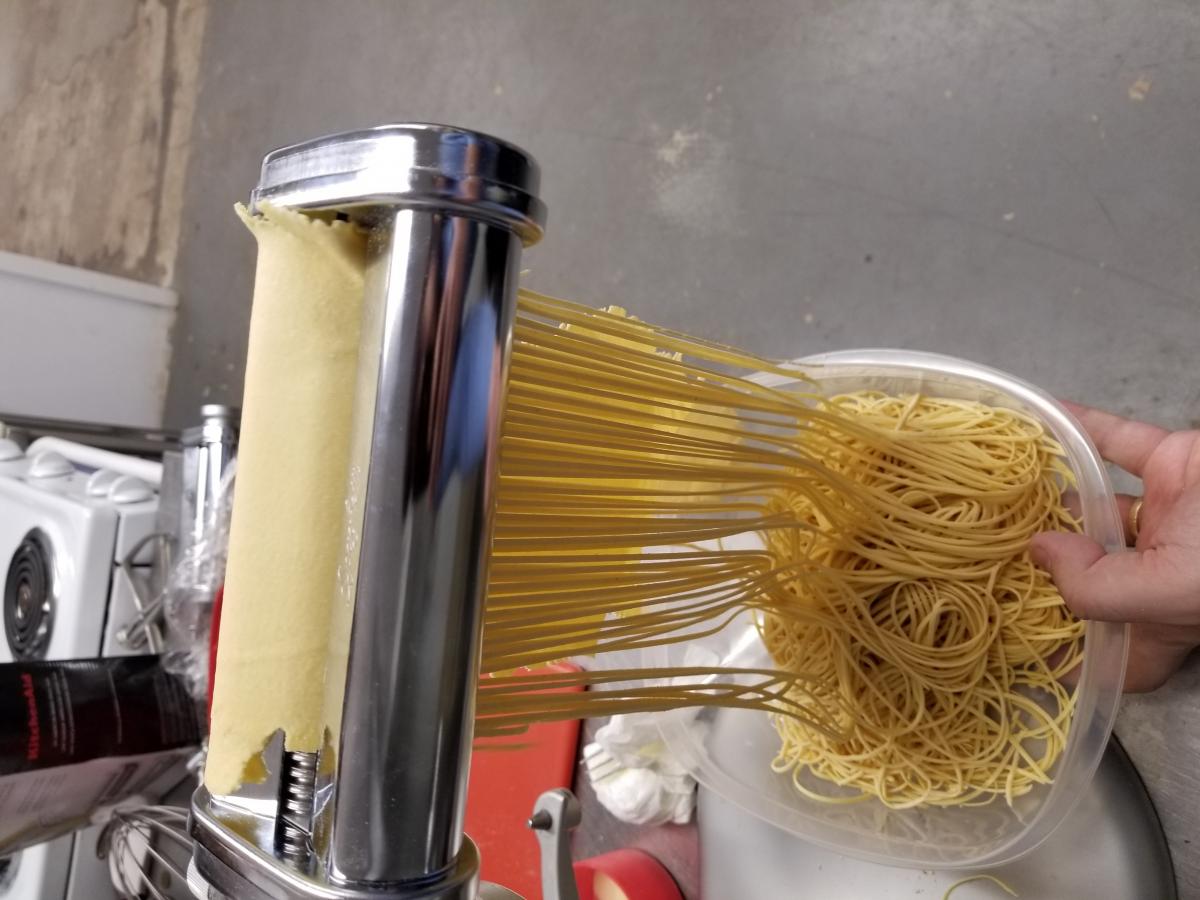 Homemade pasta is a quick and easy project, and delicious!
Project Advice:
When cooking your pasta, remember that fresh pasta cooks MUCH more quickly than dried pasta. You're looking to get al dente, and should only require a few minutes in boiling water.