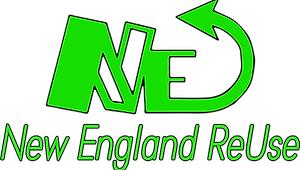 From the website:
At New England ReUse, we are dedicated to providing the best quality materials for the lowest price, while preventing usable materials from entering the waste stream.
WHAT WE DO:
Save valuable materials from landfills
Bridge the wealth gap in the New Haven area
Share our family-friendly environment to help create your dream home
Provide low-cost materials to local homeowners and contractors
Promote the ReUse Solution™ and green construction practices
Find homes for antique materials with a story
Utilize local craftsmen/craftswomen to re-purpose material
Resource Notes:
Prices are all negotiable.
There is a football fields worth of reclaimed lumber, as well as furniture, antique pieces, kitchen/bathroom fixtures, panes of glass and more. A real mystery treasure trove of supplies.
Resource Area:
Metal working
Woodworking
Other