Give MakeHaven Membership
SHIPPING NOTE: A gift certificate suitable for gifting will be mailed to the address indicated at checkout on the next business day. It can take up to a week to receive the physical gift card.
Membership* Includes:
24 hour access to workspace and tools

Member only events and trainings

Access to volunteers who help people at every skill level
What could the maker in your life do with a supportive community and the right tools?
Tools include: 3d printers, laser cutters, a full woodshop (band saw, miter saw, drill press, lathe, CNC and more), kitchen, sewing, quilting and embroaidery machines, work benches, hand tools, electronics bench and soldering station, vacuum former, HERMS brewing machine, silkscreens, printing presses and more!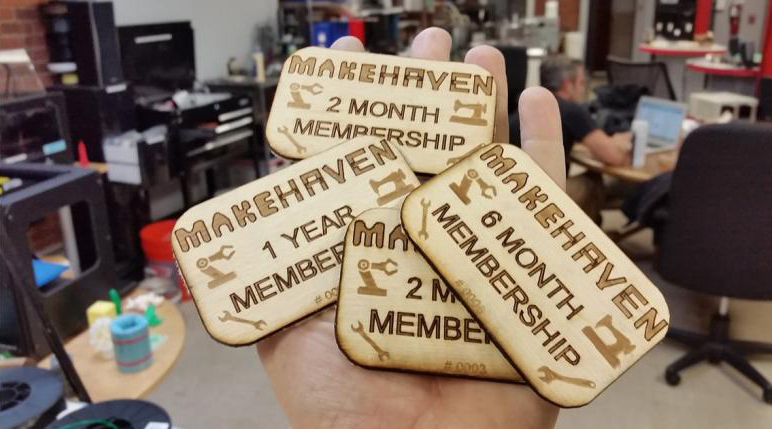 * Members must be over 18 and meet expectations outlined in membership guide. MakeHaven reserves the right to refuse membership and issue a refund. Membership term starts when when the new member signs up online. Must start within one year of date of purchase. Individual receiving gift card will signup through the standard membership process and a credit will be applied to their account. Individuals who qualify for student or other regular discounts will be able to apply discount with credit. For example a student membership can use the $150 credit at the student rate of $35 per month to enjoy a 4 month membership. The remainder of $10 in be applied in month 5 if individual chooses to stay on as a member. Credit on giftcards may not be refunded, nor may cash be exchanged or credits transferred. Cards can be ordered any time. To receive a mailed giftcard by a speific date, we recommend ordering a week in advance. We can also email a printable version. Email info@makehaven.org to request this.