Rent the workshop area
Use of the larger, workshop area (4 tables and the main screen) is available. Note that this space will not be an exclusive rental--this space will be reserved for your group, but it is part of a larger space that will be accessed by members.
$75/hour, $40/hour for members  
Use of the ajoining kitchen can be added to a rental for an additional $20/hour
Rent the classroom
Use of the large classroom on the main floor (6 tables, TV w/hook-ups, and whiteboard), with bathroom on the same floor. 
$100/hour, $50/hour for members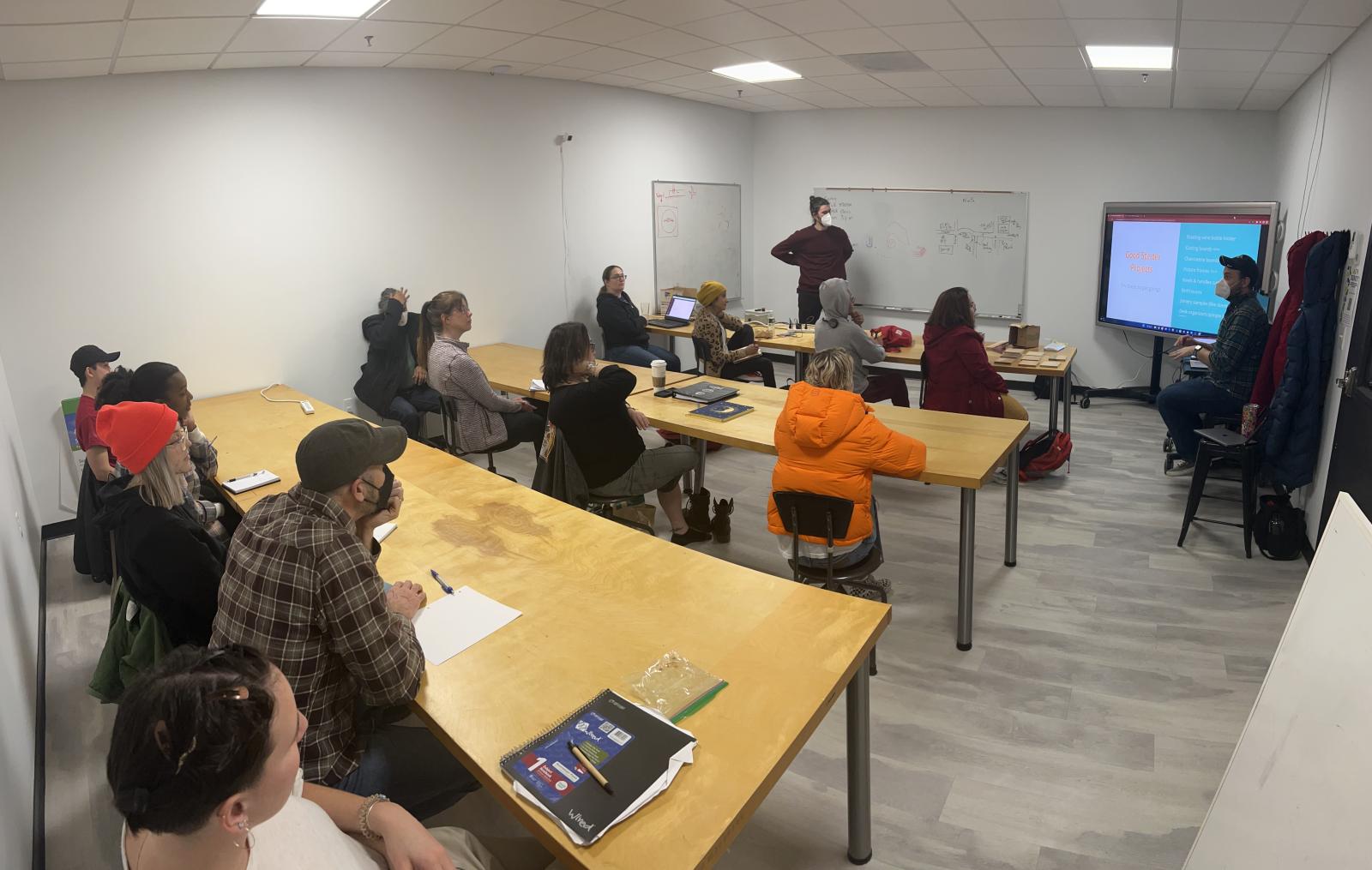 Discounts available for full day rentals.
To request the space, please complete the form below and we will be in touch soon.
Questions? Email events@makehaven.org.

Thanks for your interest!