Founded in 2007, the mission of the Woodwork Career Alliance of North America (WCA) is to support workforce development for the woodworking industry, which includes certification and training of new and existing woodworking professionals as well as students at both the high school and post secondary level.
For the first time, woodworking students and professionals can earn an industry approved and recognized credential based on observable, measurable standards and evaluations. Every participant in the program starts by purchasing an Individual Membership to allow them to start recording their achievements.
The Sawblade Certification is an excellent first step to a new career in woodworking or enhancing your value and mobility as an employee. This certification is the first of a series offered by the WCA that can be built on towards the goal of becoming an expert in the field. MakeHaven looks forward to expanding our teaching and evaluation abilities as this program grows.

MakeHaven is proud to be a certified WCA Accredited Skills Evaluator and offer our members and the public the ability to earn a Sawblade Certification by completing their Level 2 Skill evaluations and earning the required Skill Points at our facility.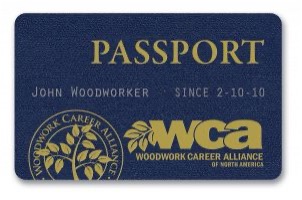 How it works
Enroll:
Student purchases an Individual Membership to become a member of the WCA. Includes 10 free assessment credits: https://woodworkcareer.org/
 
Self Guided Skill Building
MakeHaven offers a number of self guided micro credentials (badges) which introduce the concepts necessary to earn the Sawblade certificate. Participants are expected to meet with volunteers on their own time and practice with independent projects until they have reach the necessary proficiency to move into the testing phase. This document has a description of what skill level is required to move to the skill testing phase.
 
Basic Skills Test:
Pass the BASIC Measuring and Layout evaluations (no credits required) with a MakeHaven Examiner:
Tape Measure (all components)
Combination Square (all components)
Caliper (all components)
 
Earn Skill Points: 
Earn 10 Skill Points by being tested on the following five tool operations (2 points for each skill listed below):

Jointer – Edge jointing 1st edge
Table Saw – Ripping
Table Saw – Edge rabbet/single blade or dado set
Portable Hand Sander – Sand solid lumber
Drill Press – Drill Holes Completely Thru Material
 
Written Test:
Score 80% or better on WCA Sawblade written/online test.
 
Record Achievement:
The MakeHaven Evaluator records successful Tool Point Evaluations in the WCA Registry and emails info@woodworkcareer.org.
 
Success!
Student receives a Sawblade Certificate, signed by a WCA Officer.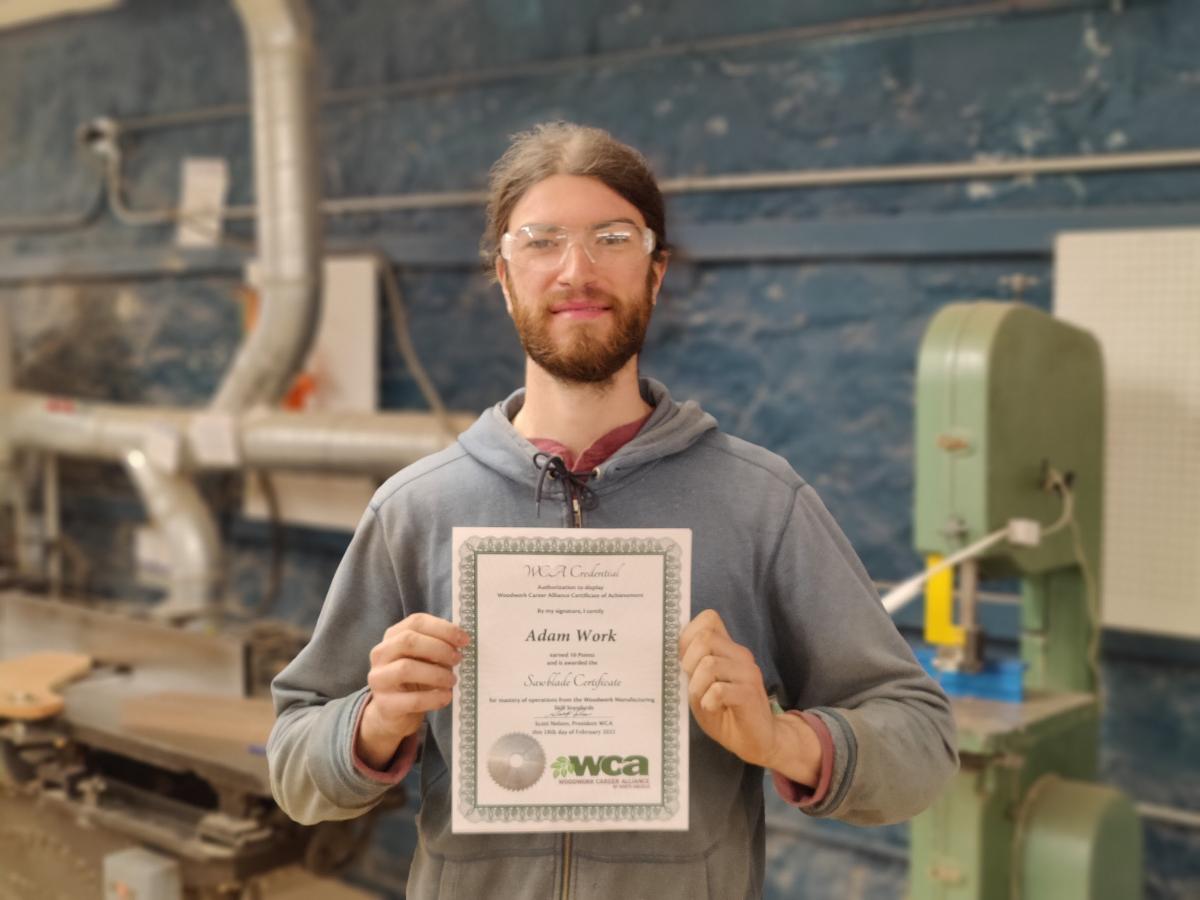 Further Information:
We have compiled a document to give a full run-down of what is needed for each step, including the generals of the testing specifics. 

Cost:
Testing is $65 for the first attempt, paid to MakeHaven, and $55 for any test attempts after the 1st (per tool/section). 
How to Get Started:
Start your membership with MakeHaven and begin earning badges. Review more detailed document with requirements. Once your ready for testing, complete the form below and we will be in touch for scheduling.