Street Address: 770 Chapel St. New Haven, CT 06510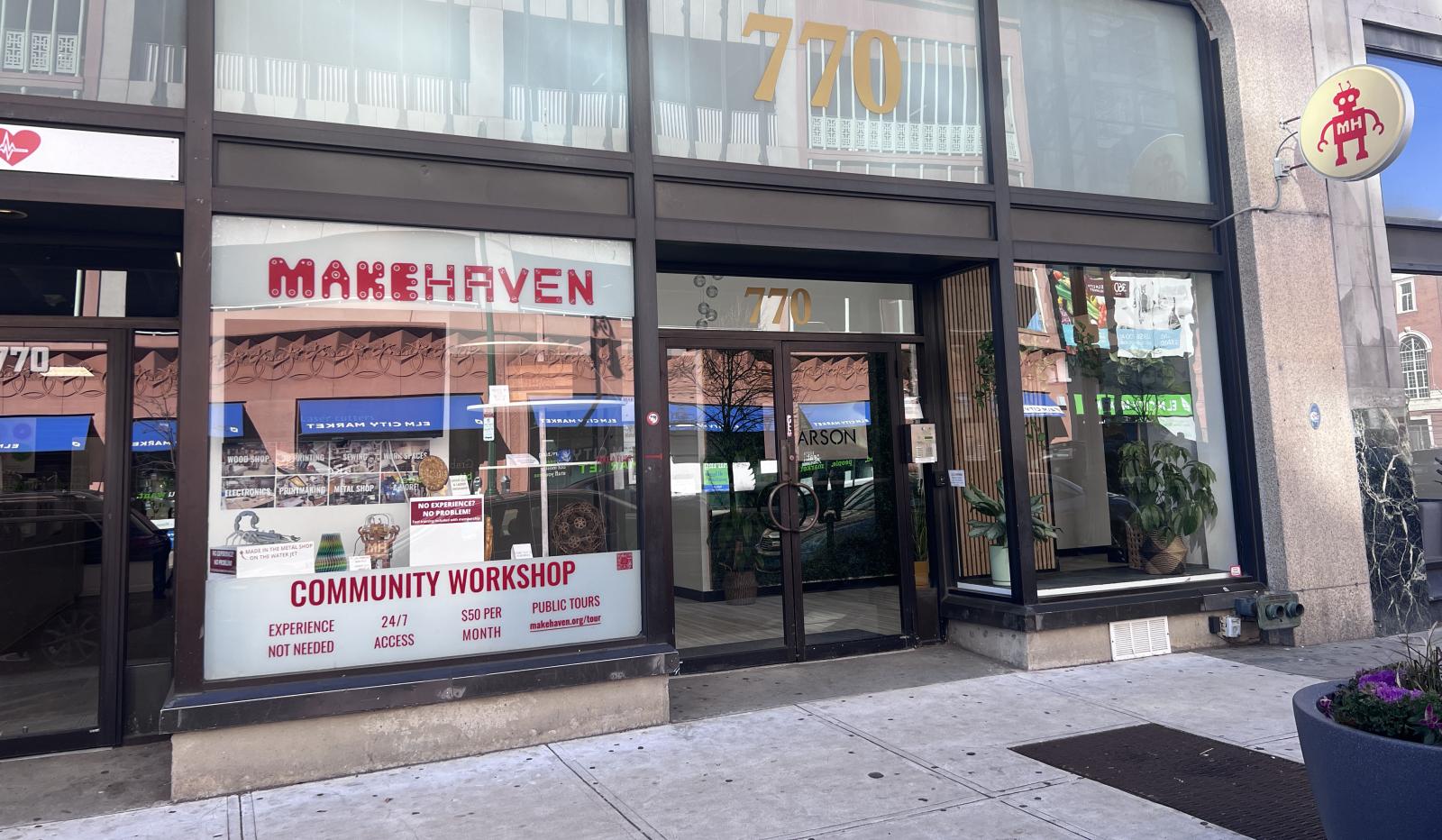 By Car:
REMINDER TO PAY ATTENTION TO ALL SIGNAGE: parking restrictions may change at any time.
In addition to the metered spots in front of MakeHaven and around the block, parking options include:
Discounted Parking at 270 State St. Garage:
Park New Haven donates 1/2 price parking stickers for use at this garage. WIth this, parking is $1/hour, and you don't need to move your car as you do with metered 2 hour spots.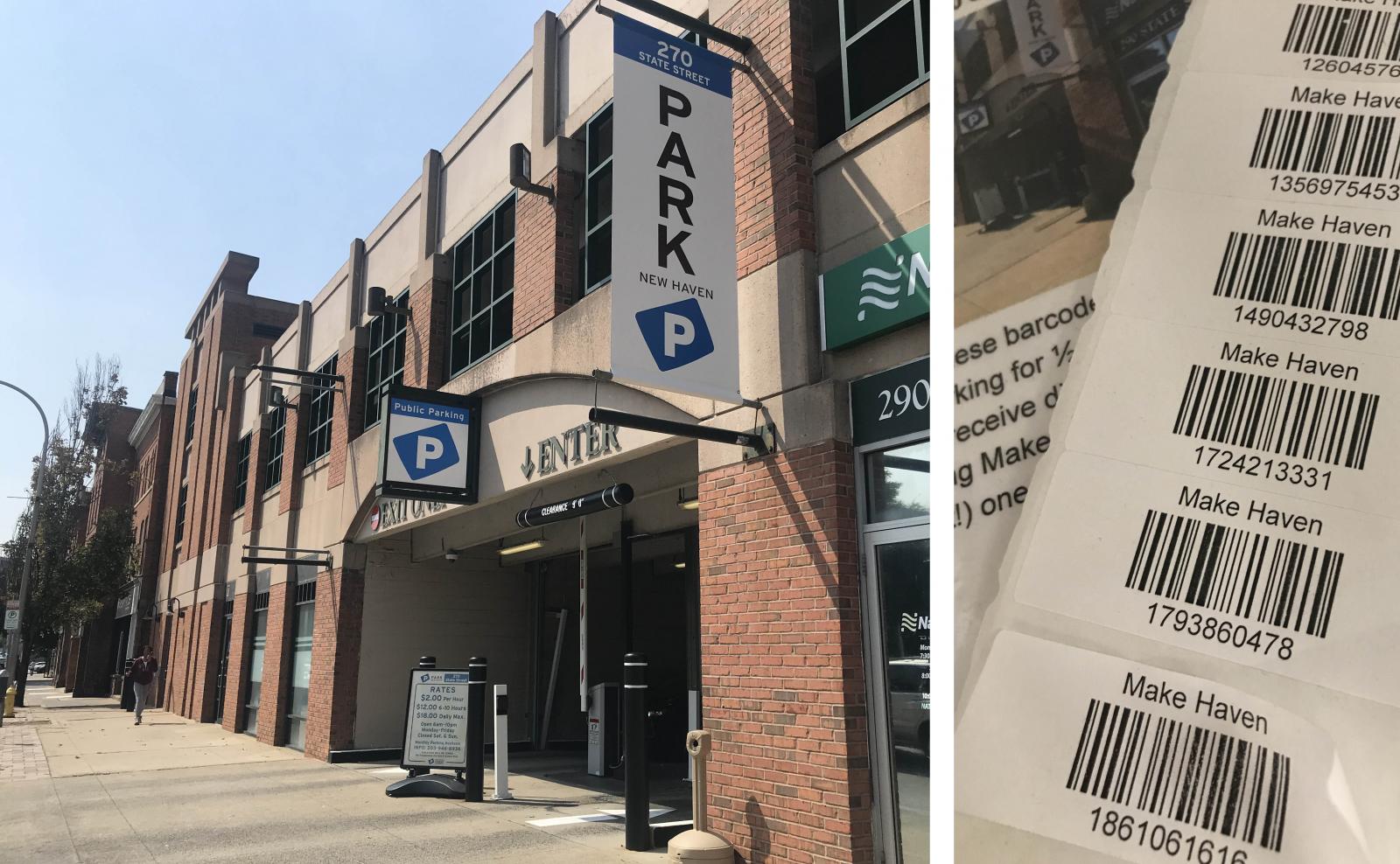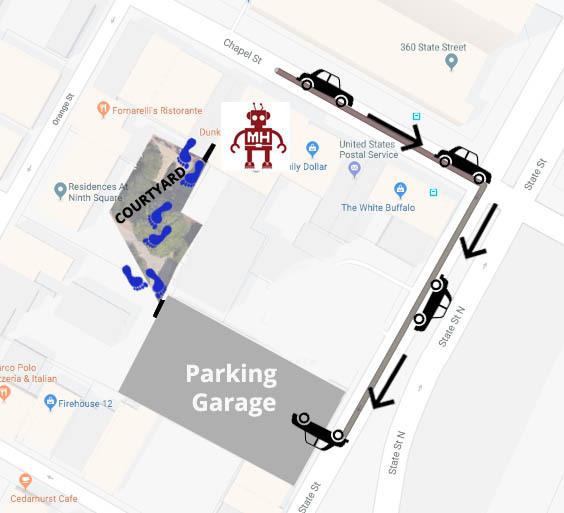 Parking stickers are single-use and available in MakeHaven on the table by the entrance. Note there is only a doorbell at the 770 Entrance. You will need a key card to open the courtyard door..
Free Lots, 4pm-7am
There are a few lots that area free afternoons and evenings. The closest to MakeHaven is on Temple between Wall & Elm (shown in yellow).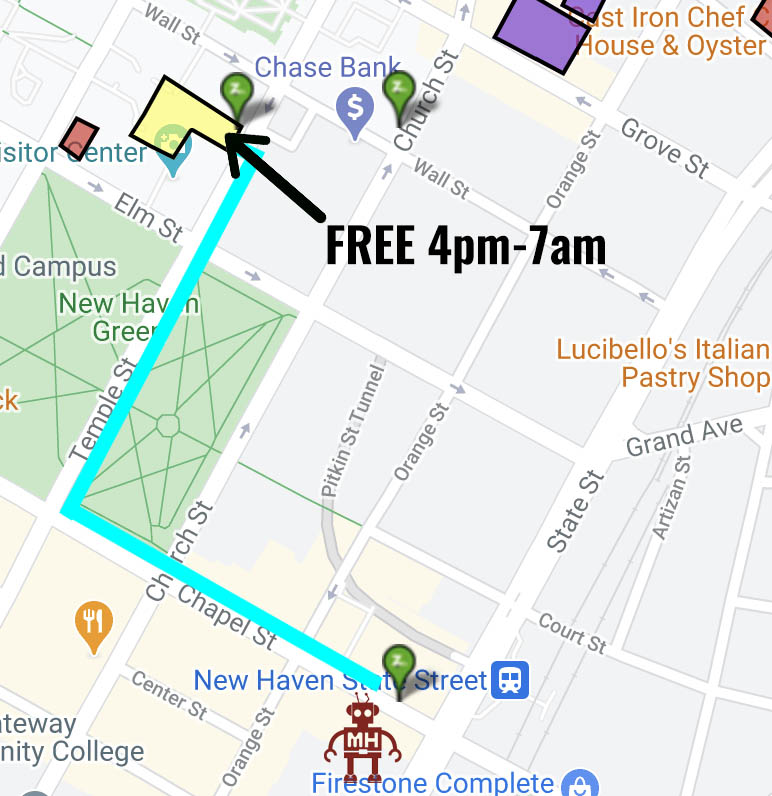 Complete map & Info
Short Visits:
Up to an hour free at 360 State St. Garage with purchase at Elm City Market (must get validation from them at checkout)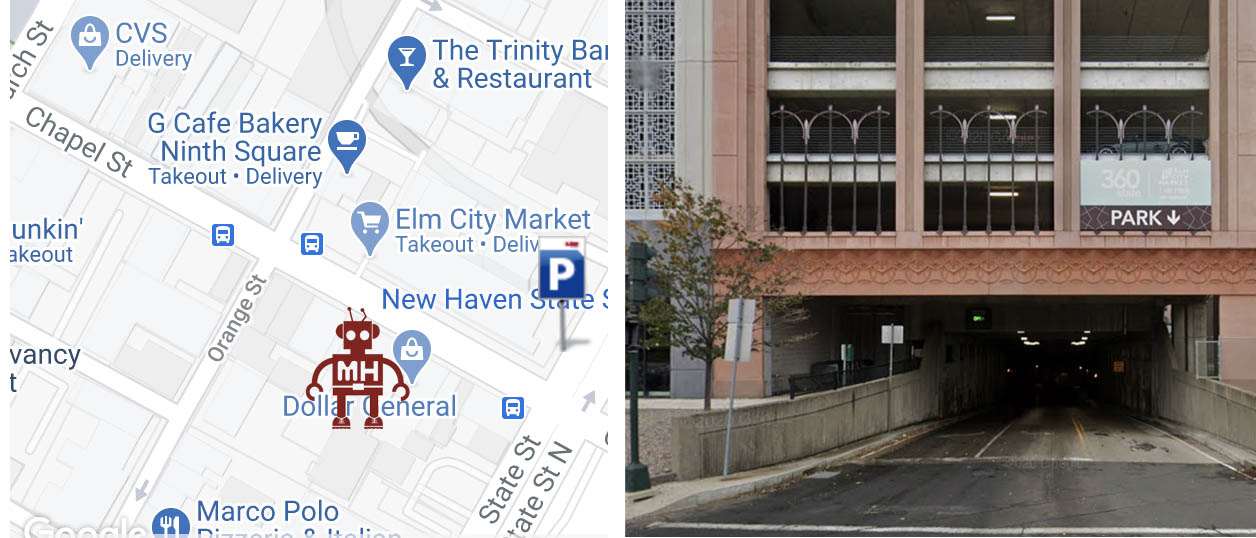 By Bus:
MakeHaven is downtown right on just about every bus line! Visit www.cttransit.com/ to plan your bus ride - your destination is 770 Chapel St. New Haven, CT. We like the GoCT bus card that you can connect to your bank account and automatically have it reload and calculate your lowest fare. No more looking for change!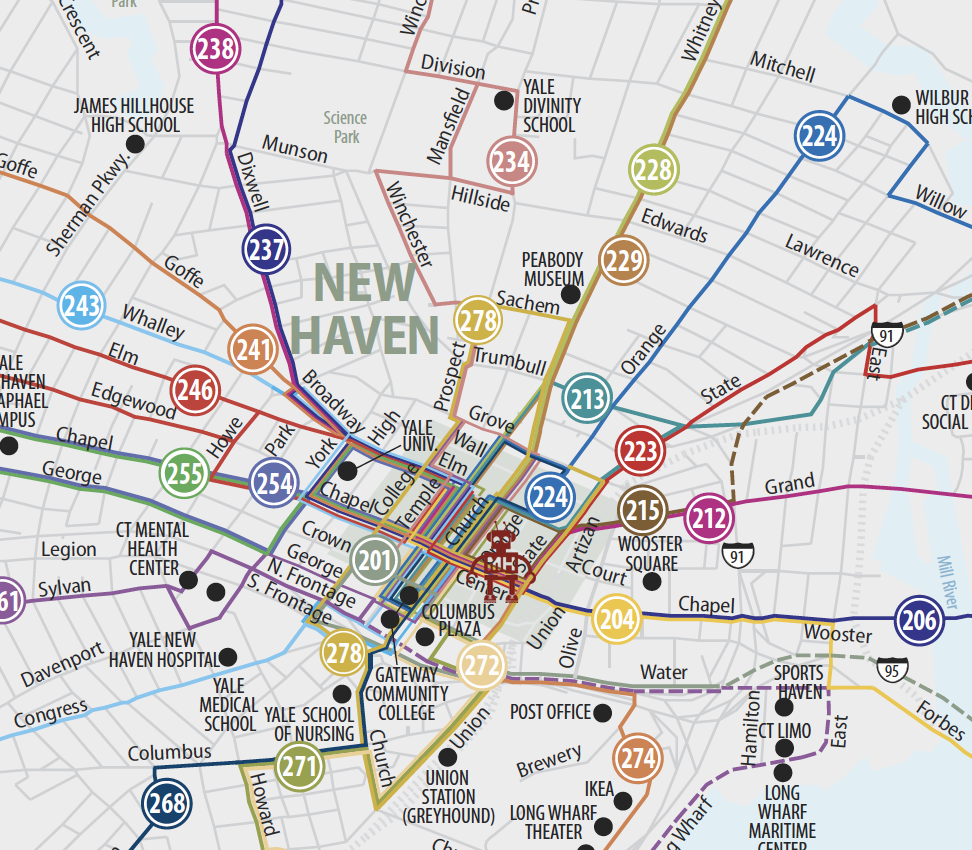 By Bike
We love bicycles! You're welcome to lock up your bike on the street, but we also have an indoor storage space under the stairs. Be sure to lock up as this space is accessible to all who can access the building.