Submitted by

Make Haven

on Fri, 09/17/2021 - 11:43am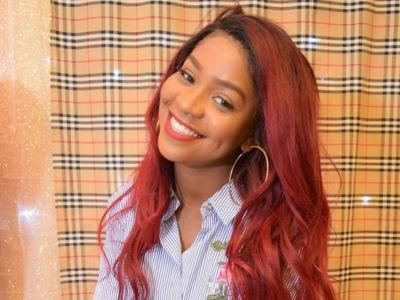 When Clovia McIntosh comes across an unmet need in everyday life, she doesn't lament its absence – she invents something to solve the problem.
A graduate of the University of Bridgeport business school, Clovia is the founder of IRL Innovations – IRL standing for, appropriately enough, "In Real Life." With an eye towards "inventing real-life solutions for real life problems," Clovia has developed designs for three separate products, all intended to make everyday life just a little bit easier.
Clovia's flagship product is Toobe, a foldable, standup bathtub insert designed to prevent young children under the age of four from slipping and falling in adult-sized bathtubs. She came up with the idea while bathing her young nephew, who is too old for an infant tub, but too young to be in an adult-sized tub without constant care and attention.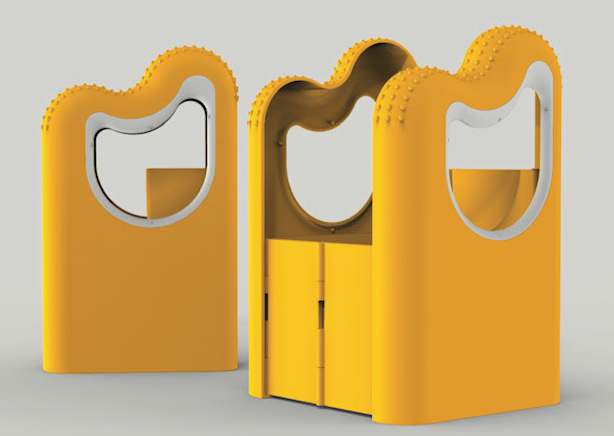 "I was amazed to learn that 120 children go to the emergency room each day due to slips and falls in bathtubs," Clovia said. "I wanted to create a transitional tub that could address this problem and help parents bathe their toddlers safely."
Clovia teamed up with MakeHaven, the New Haven-based makerspace that provides creators and innovators with the support, skills, and expertise needed to convert ideas into designs, concepts and prototypes. (MakeHaven receives funding from New Haven's Innovation Places organization, the New Haven Innovation Collaborative.) Armed with a $5,000 grant from Bridgeport, which also helped her obtain a provisional patent for the tub, Clovia enlisted the support of MakeHaven engineers to develop the prototype for Toobe.
"MakeHaven is an amazing place that many people simply don't know exists, even though it's right there in downtown New Haven," she said. "I was able to work directly with engineers to advance the design and everyone there has just been super helpful."
With the prototype expected to be completed in the next two months, Clovia plans to enter pitch competitions hosted by CTNext and Yale, where she has already been invited to pitch and present her idea for the tub. She also plans to leverage the business development, marketing and legal mentoring services offered by the Student Entrepreneur Center at UB to commercialize Toobe and make it available to parents everywhere.
To learn more about Toobe and other IRL product ideas, check out https://irlinnovations.com.
This blog was originally posted as part of a CT Next newsletter.