Tuesday, October 19, 2021 -

5:30pm

to

8:00pm
This no-cost mold making and casting seminar will introduce attendees to a new world of material possibility and how to work with rubbers, plastics, foams and gypsums.
These materials are used for a variety of applications including:
Reproducing Sculpture
Casting Concrete
Prototype Model Making
Theatrical Props
Architectural Restoration
Life Casting
Robotics
Medical
Toy Making
Movie Special Effects
Culinary
Casting Wax.
Focus will be on demonstrating processes/materials which are useful for products and prototypes as well as materials that can be used to make an amazing Halloween costume.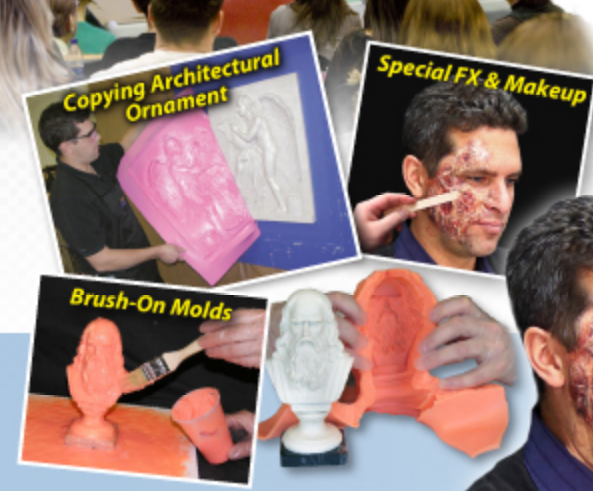 Seminar will include live demonstration, instruction on mold making and Q&A, during the approximately two hour presentation.
This demonstration and teaching session is offered in partnership with Reynolds Advanced Materials / Smooth-On (manufacturer of casting materials). Part of MakeHaven's Prototype to Product Pipeline event series; events and activities that help inventors learn how to make a prototype then grow it into a successful product.
Registration required to ensure seating.
Light snacks and refreshments will be provided.
Open to all.