Submitted by

J.R. Logan

on Thu, 06/09/2022 - 4:01pm
The U.S. Department of Energy and the National Renewable Energy Laboratory just announced the winners of Phase One in the Inclusive Energy Innovation Prize, which supports grassroots innovation, community-centric networks, and ground-up solutions to accelerate climate and clean energy technology advancement alongside disadvantaged and underrepresented communities.
Gather New Haven partnered with MakeHaven to develop a concept program, The New Haven Eco-Entrepreneurship Creative Lab, through a mutual interest in cultivating environmentally-focused entrepreneurship on the local level. The proposed initiative aims to increase awareness and contributions from underrepresented groups in STEM fields by recruiting and supporting young aspiring entrepreneurs in developing and prototyping equitable clean energy solutions at MakeHaven that are responsive to community needs. The program will provide startup guidance and enable young (18-25) entrepreneurs to develop a strong pitch for their climate-technology projects.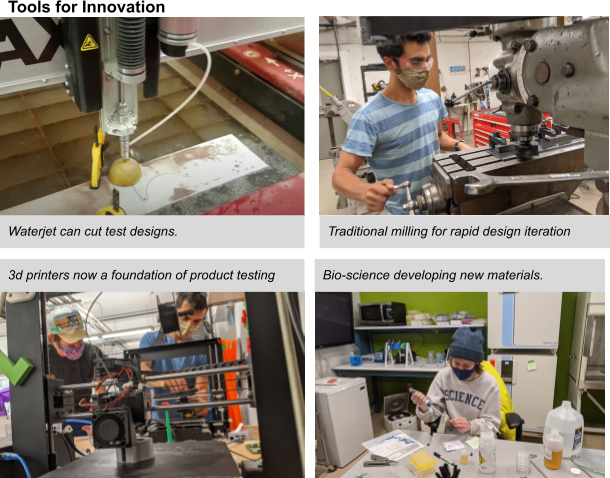 We are happy to announce that The New Haven Eco-Entrepreneurship Creative Lab proposal was named a winner and awarded $200,000 as seed funding for the first two cohorts. We were one of over 200 teams to submit an impact plan that detailed our experience in engaging and supporting disadvantaged communities.
The Inclusive Energy Innovation Prize supports grassroots innovation, community-centric networks, and ground-up solutions to accelerate the advancement of climate and clean energy technology approaches alongside disadvantaged communities. The competition was designed to reward organizations like ours that advance the Justice40 Initiative by identifying climate and clean energy activities that support, build trust, strengthen relationships and partnerships with underrepresented communities and encourage environmentally focused social entrepreneurship.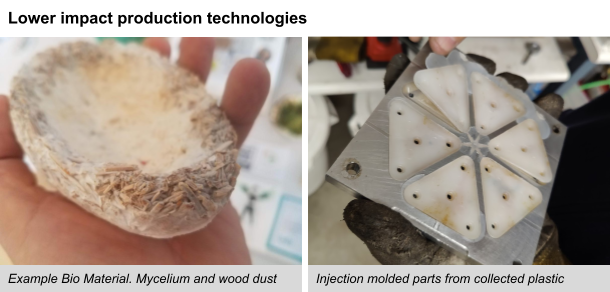 The program is targeted to launch Fall of 2022. In addition to entrepreneurial support and coaching, the participants will receive an orientation on the tools of innovation at MakeHaven, including learning how to fabricate inventions in metal, reused plastic, and using biomaterials.
"Gather New Haven is ready to evolve our work focused on eco-entrepreneurship and young people through the Growing Entrepreneurship program by introducing opportunities to a young adult population and supporting solutions that protect our environment." Brent Peterkin, Executive Director, Gather New Haven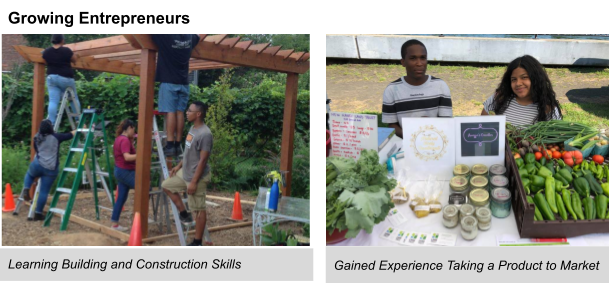 "This initiative will inspire new thinking on how to protect our environment and address our climate crisis. We look forward to working with Gather New Haven to empower the entrepreneurs with hands-on experiences on tools so they can build their envisioned prototypes." J.R. Logan, Executive Director, MakeHaven
"Gather New Haven is all about bringing the community together to protect the environment and improve public health," said U.S. Senator Chris Murphy (CT). I'm proud to see the Department of Energy investing in their program to empower New Haven's young entrepreneurs to help build an equitable, clean energy future for Connecticut."
"The climate crisis is here & requires innovative solutions to guarantee a livable world. I'm proud Gather New Haven has been selected to receive funding for their long-term mission of sustainability, equity, and environmental justice" Rosa DeLauro via Twitter
The New Haven Eco-Entrepreneurship Creative Lab is benefited from the fertile ground for innovation and entrepreneurship in New Haven. We expect to partner with aligned organizations on the implementation of the program and to ensure the sustained support of graduating entrepreneurs. Individuals and organizations can indicate their interest in getting involved or supporting the program at: makehaven.org/ecolab/interest
About Gather New Haven Gather New Haven is a non-profit, 501(c)3 organization located in New Haven, CT, committed to social and environmental justice. Gather New Haven promotes health, equity and justice for people and the environment by cultivating connections and access to our lands and waters and by inspiring us to care for our wellbeing, our shared community, and our environment. https://gathernewhaven.org/ Contact: Brent Peterkin Executive Director brent@gathernewhaven.org (203) 562-6655
About MakeHaven MakeHaven, Inc. is a not-for-profit, membership-driven organization, gathering place and workshop for makers, creators, tinkerers and dreamers. Members enjoy 24 hour access to a variety of tools and a creative community. Membership is for adults and costs $50 per month. There are scholarships available for individuals with limited income. The environment supports collaboration and hands-on learning in machining, 3-D printing, laser cutting, electronics, sensors, embedded computing, woodworking, sewing, and crafts. The general public benefits from skill-building workshops and free events hosted in the space. MakeHaven is a member of the New Haven Innovation Collaborative and has received support from CT Next's Innovation Places awards. http://www.makehaven.org/
Contact: J.R. Logan Executive Director jrlogan@makehaven.org 203-676-3414 MakeHaven general Email: info@makehaven.org L-R Bren
t Peterkin, J.R. Logan