A 2 1/4 inch (58mm) machine for the creation of buttons.
Instructions for Use:
All the instructions for this button maker are the same as the 1" button maker, though the larger supplies are used and a different image size needs to be created.
For these buttons you will need a 53mm diameter image that will be visible out to 58mm diameter.  You will be cutting the circles with a 70mm diameter so plan out your pages accordingly. The below image illustrates the size of button. For all other instructions, refer to the 1" button maker page.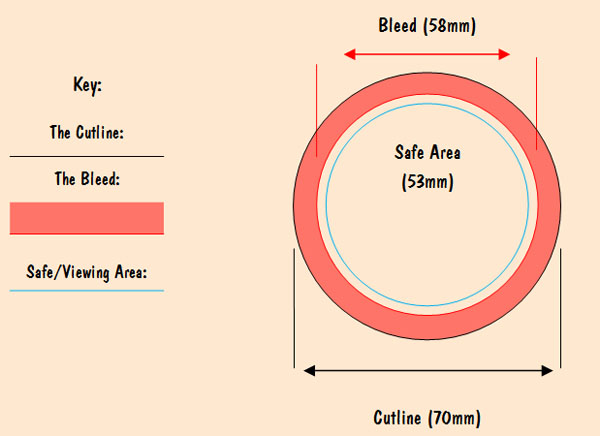 Item Hazard Band:
Hazard Class 1 - Minor injuries, addressable with basic first aid kit or ice.