Submitted by

Christine Liu

on Sat, 06/18/2016 - 12:30am
This cornhole board has lights that normally flash white.  When a beanbag goes through the hole, the lights flash red.  I used an infrared transmitter/receiver pair, a strand of NeoPixels, and an Arduino.  Anyone up for a game?
 
Cutting openings on the Shapeoko.
 
Finished board with wooden legs and clear acrylic inlay (cut on the laser cutter).  Neopixel strand is held in place with wire and masking tape.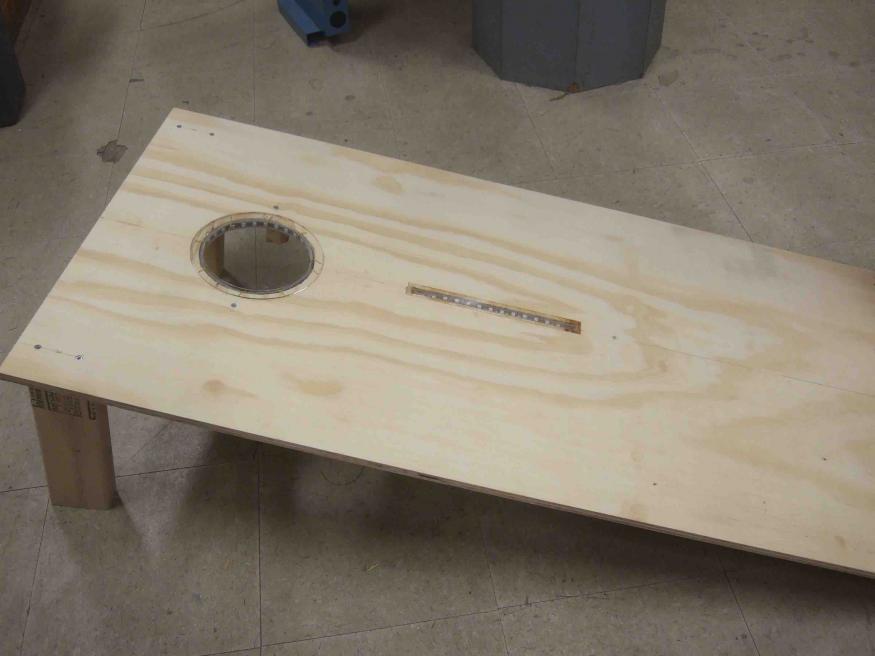 A peek at the messy innards.  The IR sensor is mounted on the small posts next to the hole.