Projects
Sewing New Protective Masks
Status: Commercial Producers Avalible
Delivered: Over 6,000 sewing face masks delivered!
Description: An effort to research and coordinate volunteers in sewing protective masks for use in the communit and at YNHH.
Safety: This effort is entirely distributed to makers at home, you can use household materials or get a kit at pickup point to sew at home. Completed masks are left at unpersoned drop off points, then washed (if needed) and distributed.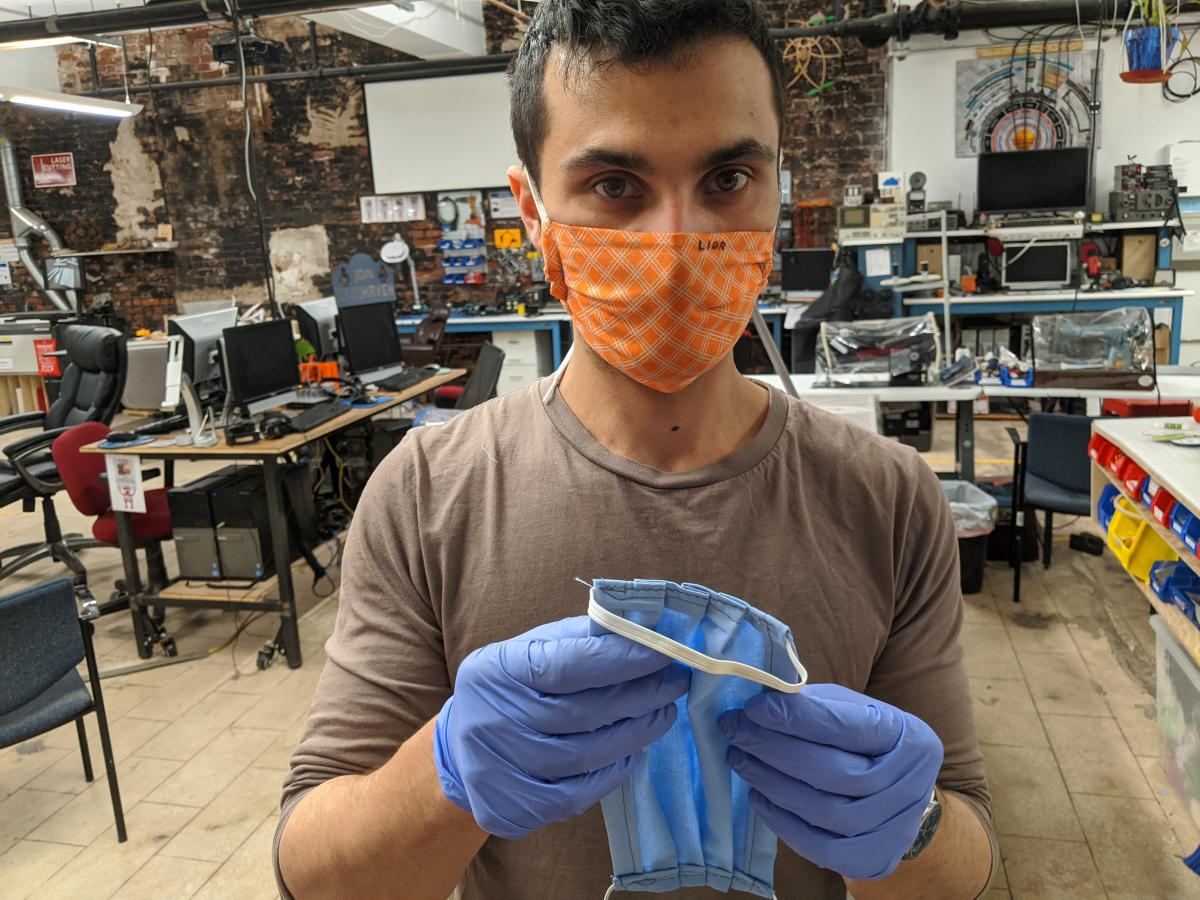 Contacts: Kate Cebik,  Lior Trestman

Additional Resources:
Check MakeHaven Events for sewing circles
Community Organization Mask Request Form
Local Commercial Producers: 
Volunteer sewn masks are being distributed first to health care and community serving nonprofits. Commercial producers will sew custom masks to order for your personal or business use.
NEW HAVEN ANNEX: Catherine Mason Costume - catherine.mason.costume@gmail.com (small and large orders)
QUINNIPIAC MEADOWS: Sewing Place New Haven - sewingplaceinnewhaven@gmail.com   (475) 441-7473, orders up to 25
WESTVILLE: Charlotte Anderholt, seamstress, charlotte.anderholt@gmail.com, small batch orders
HAMDEN: Regina Bohn, Regina's Originals - (203) 809-9139, small batch orders (up to 10 at a time)
DOWNTOWN NEW HAVEN: Liz Saylor Costume  Shop Manager New Haven Aaronjess@aol.com 10/order, multiple orders can be discussed - pick-up required, payment by cash or check when picked up. Basic pleated mask with nose wire and elastic ear loops (no pocket for additional filter) Include contact person, name of business/organization, best phone number please.
DOWNTOWN NEW HAVEN: Fashionista Vintage & Variety, for every mask purchased the will donate 2 to an org in need!
WESTVILLE: Neville Wisdom - neville.wisdom@gmail.com Orders of 50 or more only.
Protective Clear Plastic Face 

Shields
Status: Commercial Producers Avalible
Produced: 2000+
Description: Use laser cutter and various fabrication tools to make clear plastic face masks from raw materials for use at YNHH and community nonprofits serving the public.
Safety: The shields where requested for use by the health system as essential equipment. The manufacture of these shields is done separating people in time and space as much as possible. Volunteers wear protective equipment.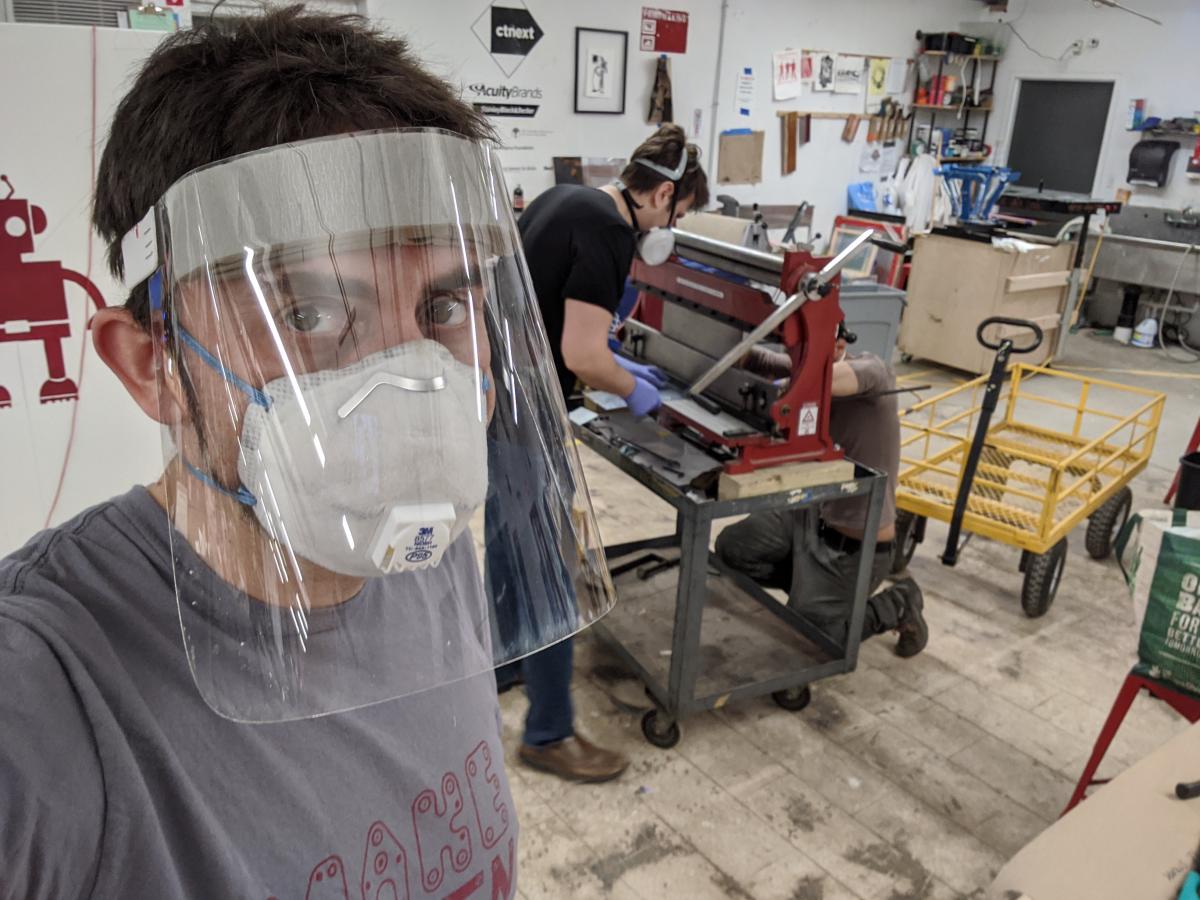 Contacts: Aaron Monikowski, Lior Trestman, Joel Greenwood, 
Partners: Neurotechnology Core at Yale (Laser cutting plastic)
Links/Resources: 
Commercial Producers:
Local, Reusable. Modern Plastics, $7.25 (discounts for volume) per shield. Call (203) 333-3128
Mail, Single Use. HLPKlearfold, prices below, takes 7-10 days to arrive, prices include shipping. Contact m.grieco@hlpklearfold.com

1,000 @ $1.845 (shipped Fedex Priority)

5,000 @ $1.185 (shipped Fedex Priority)

10,000 @ $0.987 (Shipped air freight) fsdf
Note: as commercial producers have come online we request you check with them before requesting volunteer built shields from MakeHaven.
Intubation Shield
Status: Commercial Producers Avalible
Shield made of clear plastic sheets to protect medical staff from cough spray during intubation procedure.
Contacts: Lior Trestman
Documents: Design/Specification Sheet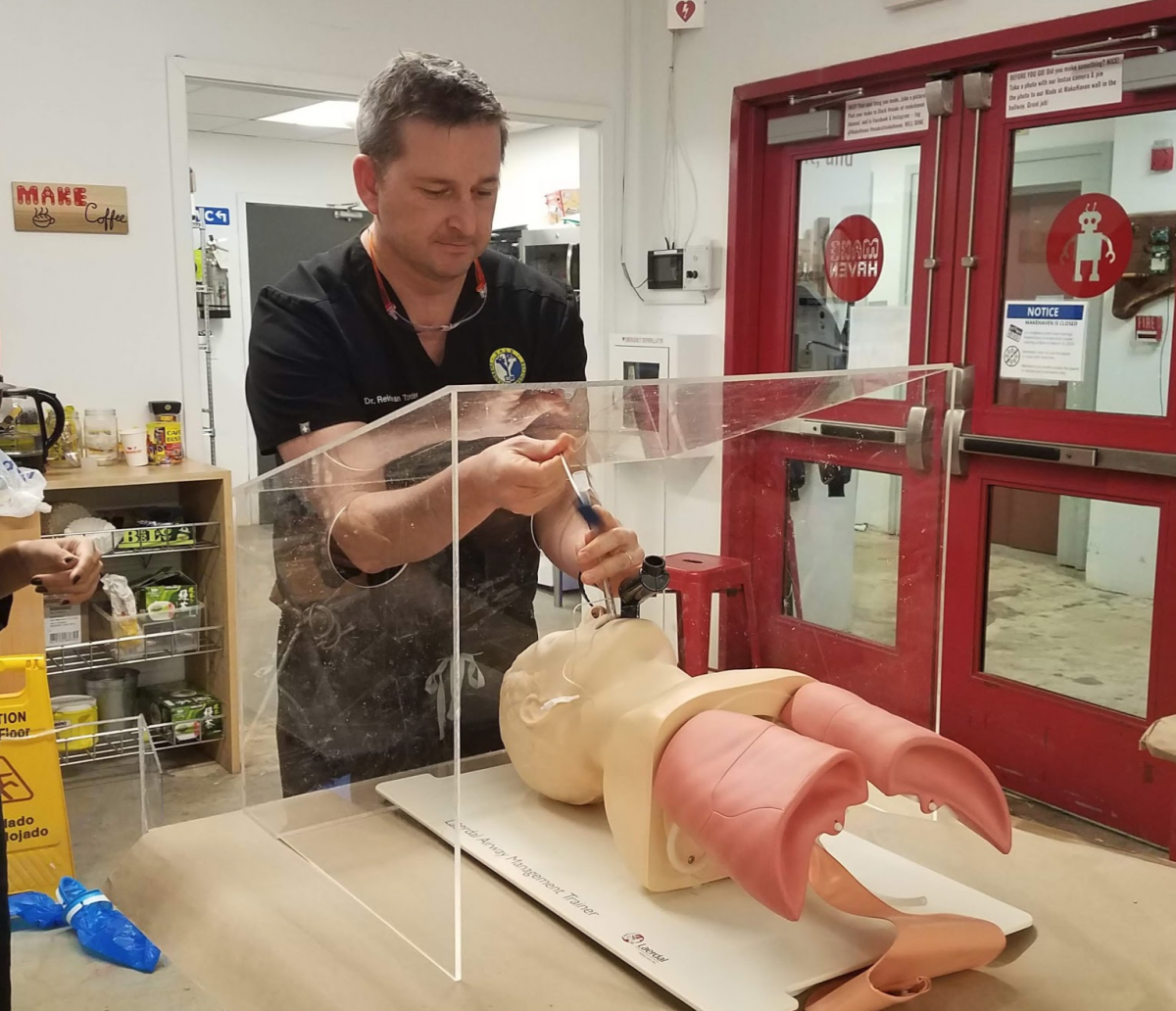 Local / Regional Comerical Producers:
Modern Plastics, Producing MakeHaven Design (tested by YNHH doctors) Call (203) 333-3128
Last Resort Ventilator - AmboVent Design
Status: Building Test Unit
Build test unit, followed by production units of this open source ventilator design.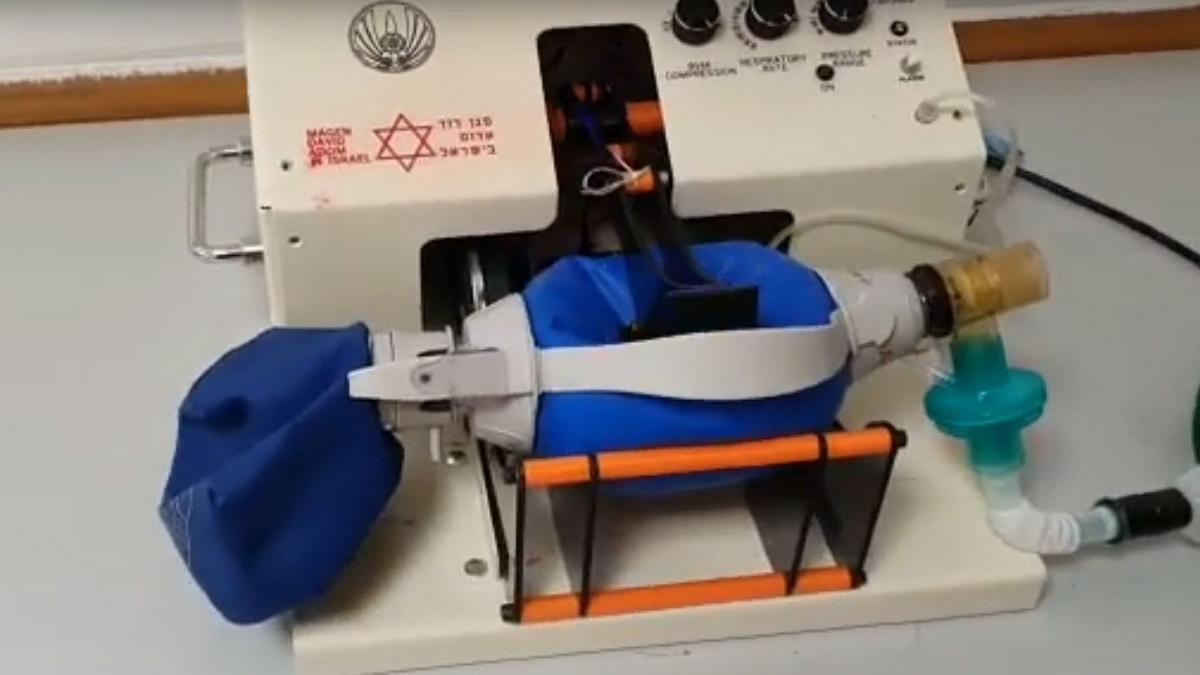 Contacts:
Coordinator: Lior Trestman
Medical Team: Harvey Zar (Lead), Tony Tomassoni, Ben Artin
Mechanical Team: Colin Bunting (co-lead), Jen Fremd (co-lead), Nick McGhee, Jeremy Betz
Electrical Team: Jessica Badowsk (co-lead), Justin Rowe (co-lead), Cedric, Stephen Robinson, Paul Novak
Volunteer Interest: Complete Form
Slack: #covid-ventilator
Meeting: Recorded Planning Meeting
AmboVent Ventilator Resources:
Additional Resources:
Ventilator Splitors
Status: Design /Development
4-way ventilator splitter, working with helpfulengineering.org.
Contacts: Bruce Crowder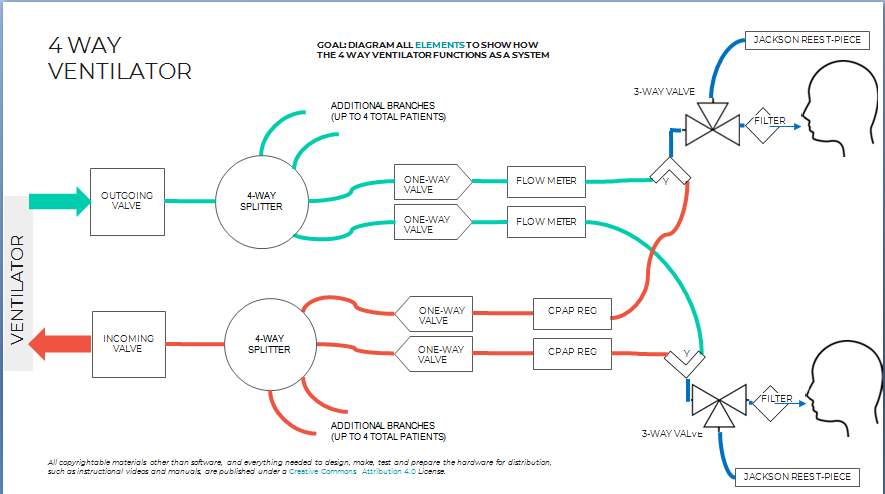 Documentation: https://github.com/helpfulengineering/project-4-way-ventilator
Testing Swab Applicator
Status: In Testing and Desgin 
Using Markforged carbon fiber /nylon 3d printer or resin printer.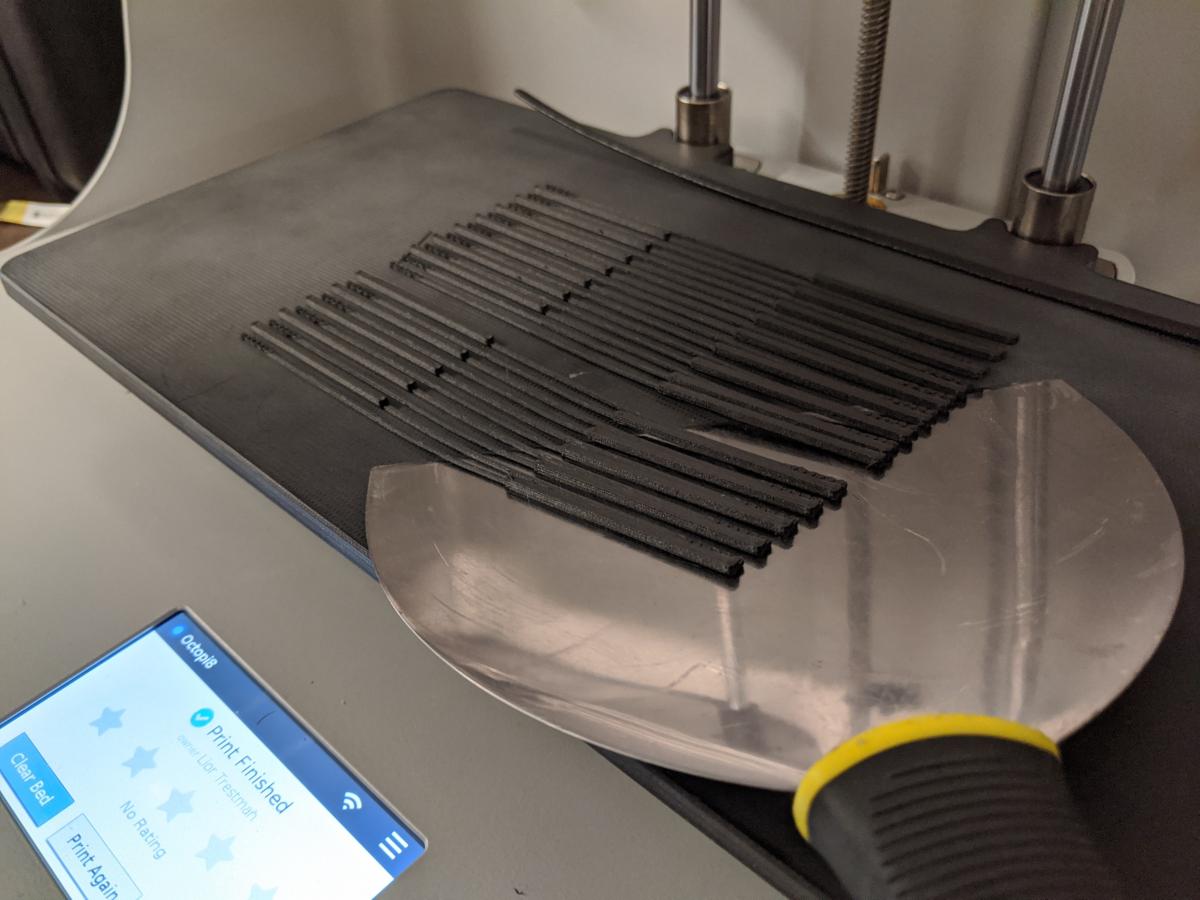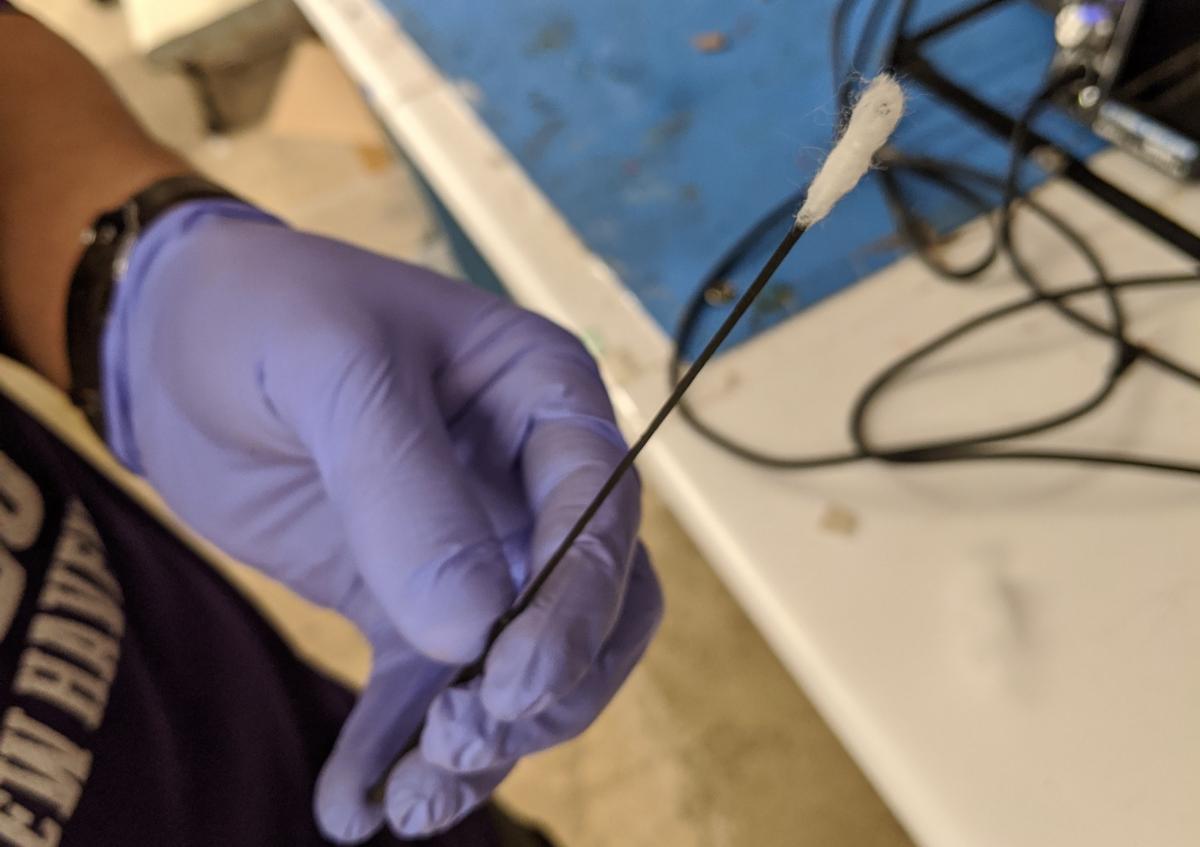 Contacts: Anne Wyllie, Lior Trestman, Colin Bunting, Chaney Kalinich
Additional Resources:
Enhanced CPAP machines
Status: Researching Options, Research Needed
Contact: Rich Pizzoferrato (looking for new lead)
Additional Resources: 
n95 Life Extension / Cleaning
Status: MakeHaven Pause.
Yale University and others doing this work with more knowledge and resources. MakeHaven paused on project.
---
Get Involved
Join the Discussion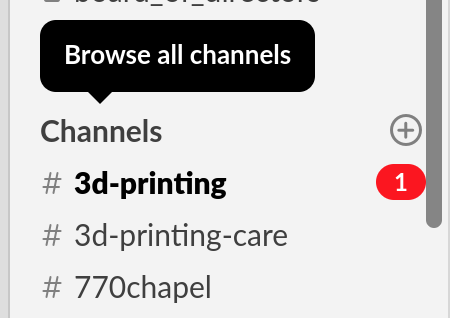 MakeHaven discussing each of these projects on on makehaven.slack.com our community discussion forum. You can join the discussion at http://slackin.makehaven.org/ then clicking the word "channels" on the side bar which will allow you to search for our "covid" channels. General covid response discussion is in the #covid-19 channel. Stuck? Here's a Slack video.
Donate to Maker Response
MakeHaven is empowering makers to create life saving equipment and supplies. Donate to offset expenses related to the covid response. Checks can be mailed to 770 Chapel Street, New Haven, CT, 06510
---
Learn More
Media Related to MakeHaven Response
Stories featuring MakeHaven's response to Covid-19
Yale Daily News, "New Haven makerspace devotes itself to COVID-19 relief"
New Haven Independent, "City "Makers" Sew Masks, Tweak Covid-19 Fixes", "Volunteers Sew 400+ Masks"
Medium, "From Face Masks to the AmboVent, Makerspaces & Hobbyists Are Rescuing the Healthcare Supply Chain"
WNPR, Where We Live, "Look for the helpers" (marker 1)
CT Next, News Letter, "Innovation Places Update"

NBC CT, "Makers at MakeHaven Respond to Covid19"
Press Mentions, not focus.
Please direct any press inquiries to info@makehaven.org
Round Table Initiative Updates
Session 3
Session 2
Session 1