About the Program
MakeHaven has received an Empower Makers Grant from Stanley Black and decker to provide coaching and support to members whose goals are to gain new, career-relevant maker skills. Participants will set goals for earning badges and receive encouragement to reach their goal. This 8 week program is organized into three phases: Explore, Experience, Exhibit. The first 4 weeks will require a group meeting at 6:30pm on Wednesday nights. We aim to run a new cohort every other month (Jan, Mar, May, Jul, Sep, Nov). Each two month cohort will consist of 8 to 12 people who participate in a part-time (5+ hours per week), hands-on makerspace based experience guided by our introductory sessions and supported by a coach. Cohorts will be selected through an application process.
Participants must be at least 18 years old and MakeHaven members to participate (scholarships based on need available).   
After completing the requirements of the program the participant will earn a certificate issued by MakeHaven listing earned gems. The program is offered at a cost of $100 (in addition to $50 membership cost), successful graduates recieve an additional 2 month membership gift card (valued at $100) that they can give to a friend or apply to own membership.
First 2023 Cohort starts with Digital Fabrication on Wednesday January 11
Next Cohort is planned for March.
Schedule Overview
Week
Topic
Activity
Skills

Pre Work

Week 0

 

Getting Setup

(non members)

 

 

GEMS welcome overview video

1 Orientation

1 Video

Phase 1 - Explore

Over a 4-week period participants are oriented to the makerspace, then 8 microcredential skills or shop orientations across metalworking, woodworking, textile, digital fabrication. 

(earn emerald gem, if 8 badges)

Phase 1

Week 1

Digital Fabrication

GROUP: Digital fabrication over view  and 

Vinyl Cutter

 badge

 

INDEPENDENT: choice/schedule of:

1 Meeting

2 Skills

Phase 1
Week 2 
Textiles

GROUP:  Textiles overview and Sewing Machines badge

INDEPENDENT: choice/schedule of:

1 Meeting

2 Skills

Phase 1
Week 3
Woodworking

GROUP: Woodshop Overview and
Compound Miter Saw

INDEPENDENT: choice/schedule of:

1 Meeting

1 Shop Orientation

1 Skills

Phase 1
Week 4
Metal

GROUP:Metal Shop Overview  and Small Metal Drill Press 

INDEPENDENT: choice/schedule of:

 

1 Meeting

1 Shop Orientation

1 Skill

Phase 2 - Experience

Participants select a focus area to build experience and earns a minimum of four additional tool credentials in that area, and complete work on a personal project, planned in collaboration with their coach. See focus area table below. Coach availble during standard class time, and partcipants indepently schedule time with volunteer educators in interest areas.  

Projects can be selected from the list at: https://www.makehaven.org/projects or of the participant's own design. (3 weeks)

(Earn Sapphire gem, if 12+ badges)

Week 5
Planning

10 minute coach scheduled 1 on 1 coach check in to choose focus area and goal microcredentials for phase 2.

(via phone) to choose skills and select a project idea.

1 Call

1 Project plan

Week 6

Independent Skill Bulding

Participant independently earns two skills in their area of interest.

2 Skills

Project work

Week 7
Independent Skill Bulding
Participant independently earns two skills in their area of interest.

2 Skills

Project work

Phase 3 - Exhibit

Participants meet to exhibit their project to the community for feedback and to demonstrate earned competency. 

(earn ruby gem when demo finished project,
can earn bonus sparkle gem with 4 additional skills or 18+ badges)

Week 8
Exibit 

Group will gather for a "show and tell" of their projects and learning. A GEMS certificate will be issued to those that meet the criteria.

The exit survey will collect feedback and help us connect participant to any relevant career, entrepreneurship, or continuing education resources.  

1 Presentation

1 Pizza Party/graduation

Resource Followup
(as needed)
Phase 2, Focus Areas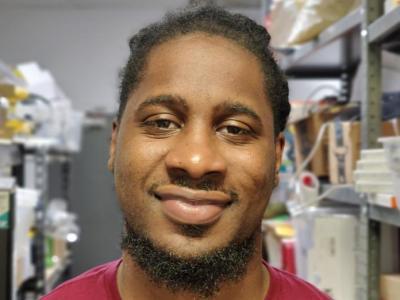 Program  Coordinator